Getting a bit nostalgic for our touring adventures from before 2020 when traveling and playing shows was a bit more carefree...  so we have put together a special tour video for the song "Melodista" from our album SATURN DAYS, remembering the good ol days...Check it out below! 
​​​​​​​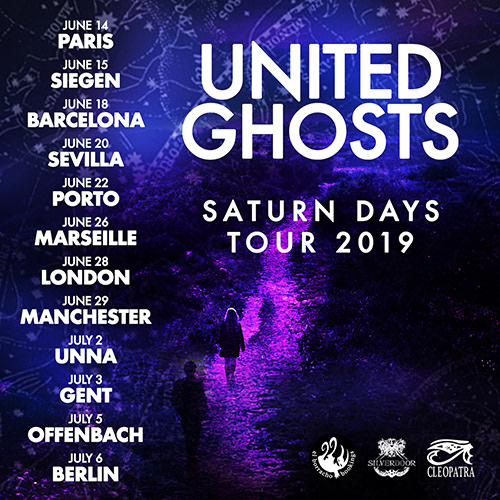 "A transatlantic collision of vintage valve amps and futurist electronics. The tension between the opposing forces of glamour and grit is central to the United Ghosts sound."
"The excitement hits with the first notes, this electro-shoegaze duo are like a revved up Raveonettes Primal Scream mashup, flying high."